"These children are given to us by Krishna"
By Lilasuka dasi, Director Child Protection Office - North America - 17.11 2023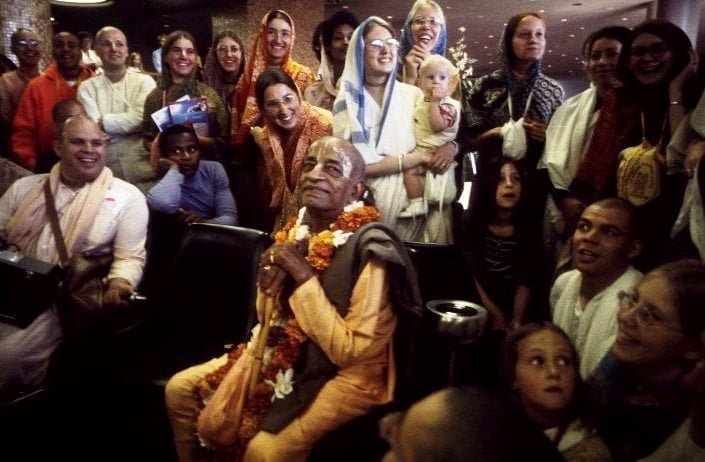 An Offering to His Divine Grace A.C. Bhaktivedanta Swami Prabhupada on the occasion of his Disappearance Day on behalf of the Child Protection Office – North America.
Dearest Srila Prabhupada,
Please accept our obeisances. All glories to Your Divine Grace.
Thank you for being the father, grandfather, and guru that we all need.
Thank you for the immense sacrifices you made and the hard work that you put in to create this society of devotees. Serving your mission is easy and blissful due to the beauty, wonder, and sweetness of Krishna consciousness. We feel your love in so many ways, most notably through your devotees. Simultaneously, serving this mission can be quite difficult and painful because of the deeply entrenched conditioning so many of us have.
This year commemorates the 25th anniversary of ISKCON's Child Protection Office. The establishment of this office was necessary due to the abuse of Vaisnava children experienced by members of ISKCON. Although good policy is in place as ISKCON law, the path to consistent implementation has been challenging. A lack of organization and cooperation plagues our efforts to ensure the protection of children and is standard in how we operate. Missteps regularly surface, while the children bear the brunt of our shortcomings.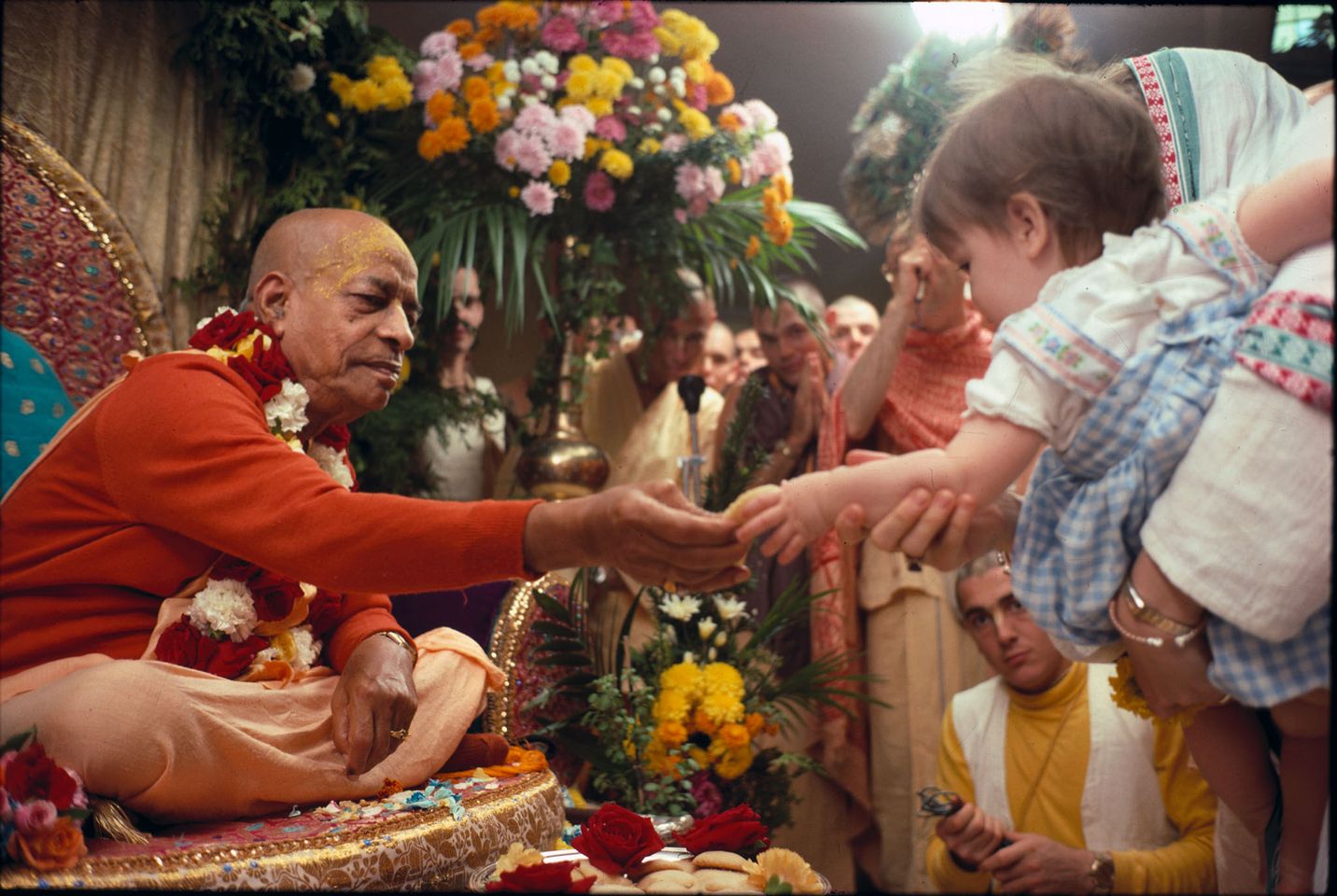 The precious souls taking shelter of this movement from childhood rely on us to remedy the problems to avoid Vaisnava aparadha in the form of child abuse. As we aspire to rectify this social ill, your words resound in our ears and hearts with integrity, truth, and compassion.
Your example is our guiding light. Your clear and unequivocal teaching that children must be protected compels us forward, bringing hope that we can get this right.
In your purport of Srimad Bhagavatam 1.8.5, you wrote, "The protection of children gives the human form of life its best chance to prepare the way of liberty from material bondage." Your statement instructs us that children depend on adults throughout society to make choices with children's safety and wellbeing a priority.
The 25th anniversary of ISKCON's Child Protection Office is an opportunity for us individually and as a community to take inventory of the values you have imparted; to recommit ourselves to the care & protection of those taking shelter of your society from the very beginning of life.
Our hope and work for your culturally diverse, worldwide mission is that this be a turning point for ISKCON to be what you intended – Exemplary.
On this auspicious day, we glorify your teaching by example and pray that we can follow accordingly. Srila Prabhupada, kindly bless us with the intelligence to organize ourselves to hold the protection of children at the very core of how we manage our lives and your society. Teaching by example is your legacy. Please help us live up to your instruction when you said, "These children are given to us by Krishna; they are Vaisnavas, and we must be very careful to protect them. These are not ordinary children; they are Vaikuntha children, and we are very fortunate we can give them chance to advance further in Krishna Consciousness. That is very great responsibility, do not neglect it or be confused. Your duty is very clear."
Sincerely,
Your Servants with the Child Protection Office
To learn more about the services of the Child Protection Office in North America and the many resources available, visit their website and follow them on Facebook.