ISKCON Korea Performs Yajna for Samsung
By Manojna Devi Dasi | Jul 16, 2022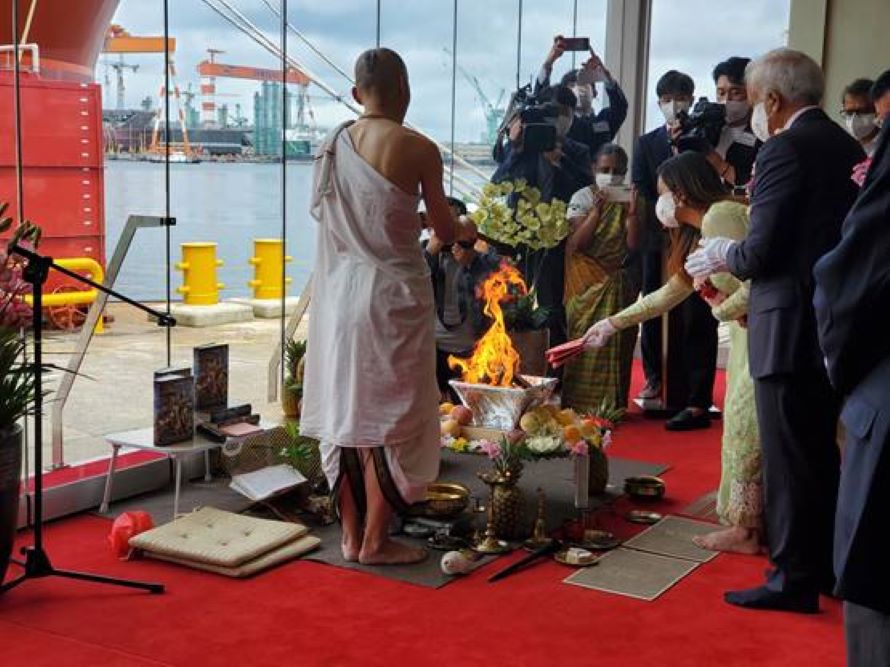 On June 30th, ISKCON Korea performed a special Narasimhadeva yajna, with special prayers seeking blessings for Reliance Industries Ltd for its new FPSO vessel named KG D6 RUBY. The vessel was built by Samsung Heavy Industries Co., Ltd from South Korea. The ship will be used for transporting oil.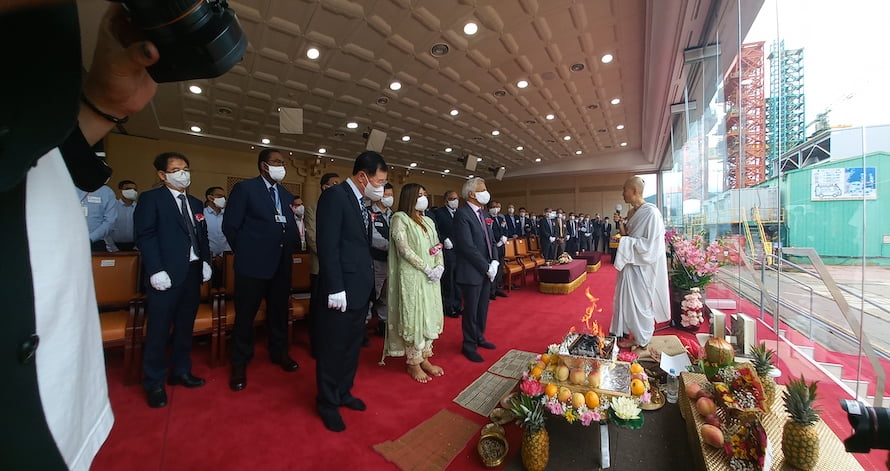 Executive Director of Reliance Industries Ltd Mr. PMS Prasa, his daughter Ms. Juveca, and Mr. Jin-Taek Jung, who is CEO of Samsung Heavy Industries Co., Ltd, were the distinguished chief guests, who participated in the ceremonies.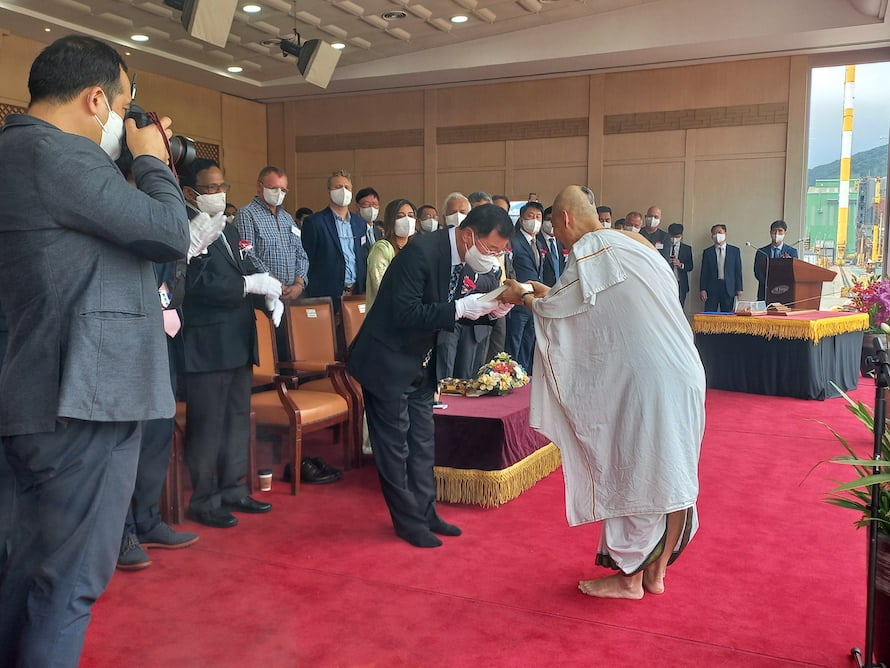 Patanjali Muni Das who is ISKCON Korea's regional secretary and temple president conducted the yajna and special blessing ceremony, it was also his great pleasure and esteemed privilege to offer Mr. Jin Taek Jung, CEO of Samsung Heavy Industries Co., Ltd a copy of Srila Prabhupada's Bhagavad Gita As It As in the Korean language.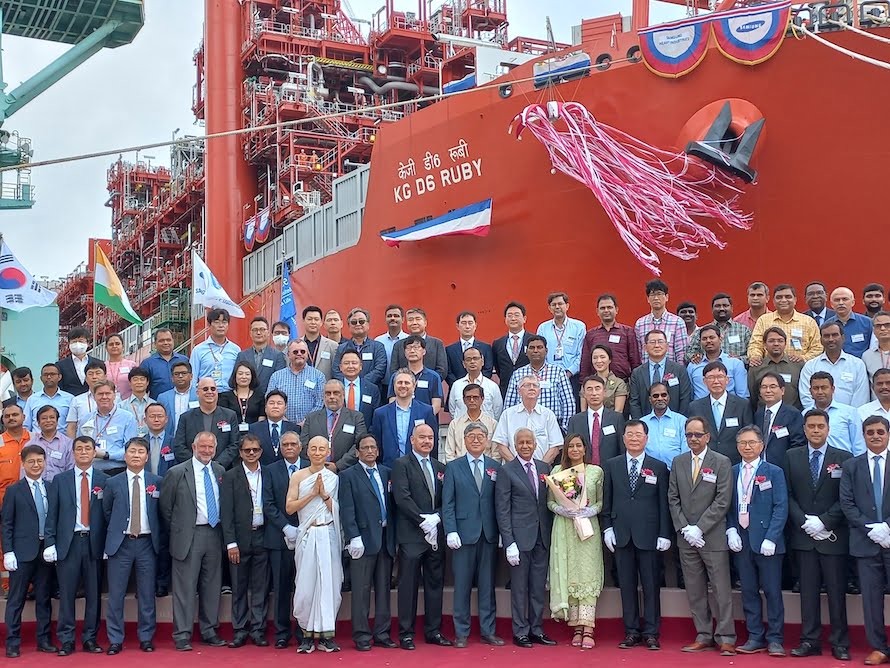 The Narasimhadeva yajna and the building of the ship were done in Geoje Island in South Korea, an area that houses one of the largest shipyards in the world. The total cost of this ship is approximately one billion U.S. dollars.