Vaisnava-ninda (Criticizing a Vaisnava), Part 8
BY: SUN STAFF - 15.6 2022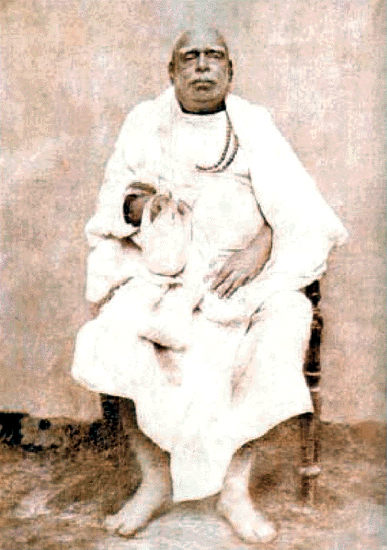 A serial presentation of 'Vaisnava-ninda' by Srila Bhaktivinoda Thakur.
The faults of others can be deliberated upon if one has a virtuous motive
At this point, an opposing argument may arise: would it be appropriate to deliberate on a fault found in a Vaisnava that is not counted among the three types of faults just mentioned? The answer is that no fault other than these three types can exist in a Vaisnava. If someone has faults that do not fit into one of these three types, then, according to the revealed scriptures, they cannot be called Vaisnavas.
We should consider that, without the right motive, it is inappropriate to reflect, even impartially, upon the faults of any living being, what to speak of Vaisnavas. To blaspheme Vaisnavas is an offence, but even blaspheming other jivas is a sin. Vaisnavas have no interest in performing such a sinful act.
However, provided one has the right motive, the scriptures have not condemned a careful critique of someone's faults. Proper motive is of three types: desiring the welfare of the person criticized, desiring the welfare of the world and desiring one's own welfare
There are three types of proper motive:
(1) If the intention in analyzing someone's sins is to ensure that he attains his ultimate welfare, then such reflection is auspicious.
(2) If the motive behind reflecting on someone's sins is to benefit the whole world, then this is to be counted as an auspicious act.
(3) If such reflection is undertaken for one's own spiritual welfare, then it too, is auspicious. There is no fault in such reflection.
When one reflects upon the historical accounts of personalities like Valmiki or Jagai and Madhai in light of one or more of these three virtuous motives, then such reflection is never the cause of incurring sin. When a disciple humbly asks his spiritual master to instruct him on how to identify a Vaisnava, the spiritual master, desiring the welfare of his disciple and of the whole world, explains that those who exhibit unholy behaviour are non-Vaisnavas. He thus points out how to identify true Vaisnavas through antithesis.
With the motive of encouraging one to accept the shelter of the lotus feet of a true Vaisnava by abandoning false, so-called preachers of religion, one neither risks committing blasphemy of saints (sadhu-ninda) nor vaisnava-aparadha (offence to Vaisnavas). In such cases, even criticism directed at a specific person is free from fault. These are all examples of criticizing with the proper motive.
Translated from Sri Gaudiya Patrika, Year 7, Issue 10 in Rays of The Harmonist, Kartika Issue, 2009