Chariots Roll on Puri Grand Road on Rath Yatra
BY: SUN STAFF CORRESPONDENT - 11.7 2019
Neither the pain of extreme humidity nor the shadow of post-Fani devastation could dampen the faith of over 6 lakh devotees, who soaked in religious fervour on the occasion of Rath Yatra here on Thursday. Riding their bedecked wooden chariots, the sibling Deities, Jagannath, Balabhadra and Subhadra proceeded to their birthplace at Gundicha Temple, about 3 km from Jagannath temple, amid cheers of devotees and crashing sound of cymbals.
Temple administration said the rituals of the deities were completed as per schedule. Pahandi procession, a key ritual where Their Lordships were escorted from the temple onto the chariots started at 8:20 a.m. and ended at 11:40 a.m.. Puri scion and first servitor of the Deities, Gajapati Dibyasingha Deb performed his ceremonial cheerapahanra ritual (sweeping of chariot decks) from 1:15 p.m. to 2:00 p.m., setting the stage for the pulling of chariots.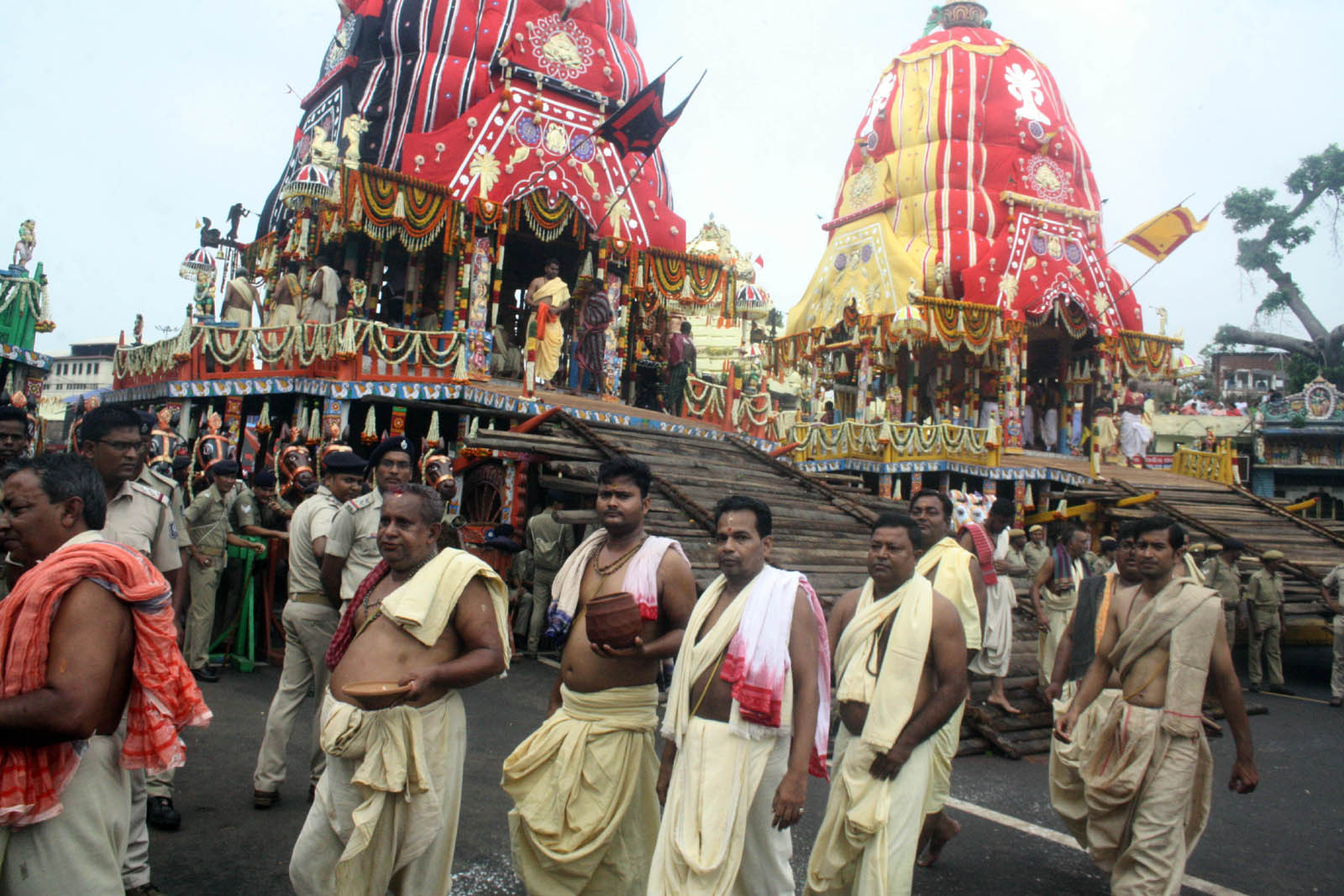 Servitors and police personnel first pulled the chariot of Lord Balabhadra at 2:10 a.m. to the tunes of beating of cymbals. Devi Subhadra's chariot started rolling at 3 p.m. and Jagannath's at 3:40 p.m. At the time of filing this report, the chariots of Balabhadra and Subhadra had reached Gundicha Temple while the servitors called it a day, forcing Lord Jagannath's chariot to stay midway. As per practice, the chariot pulling exercise was stopped after sundown. Jagannath's chariot will be pulled until He reaches Gundicha Temple, on Friday morning. The Deities will stay at Gundicha Temple till July 12 (Bahuda Yatra, or return car festival).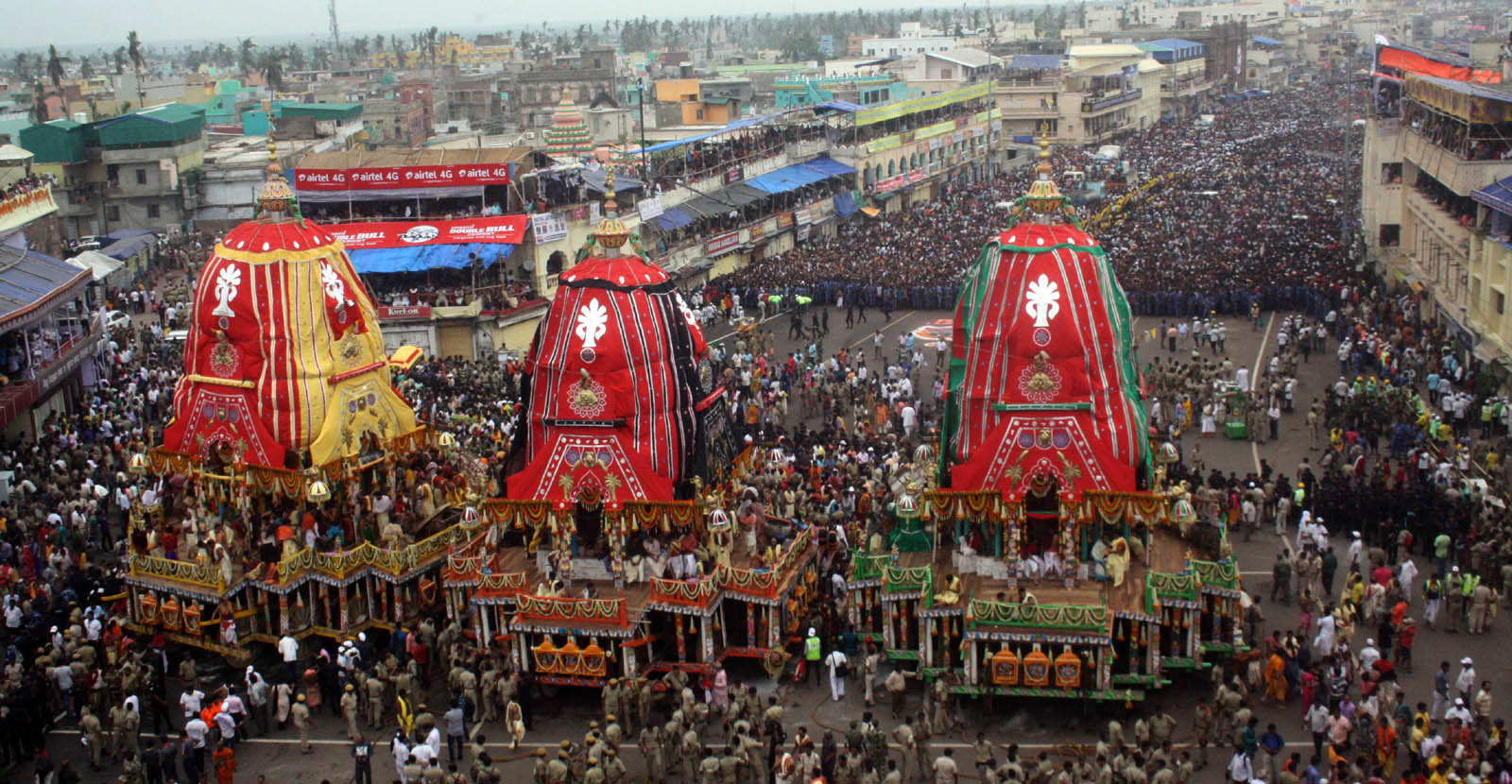 "We managed to conduct the rituals in time thanks to the cooperation from servitors. The rituals were smooth," temple's Chief Administrator Pradipta Mohapatra said.
The police heaved a sigh of relief as no untoward incident was reported so far. "Our crowd and traffic management was smooth. Devotees had darshan of Deities in hassle-free manner. Though some devotees fainted due to humidity, they are fine," director general of police R. P. Sharma said.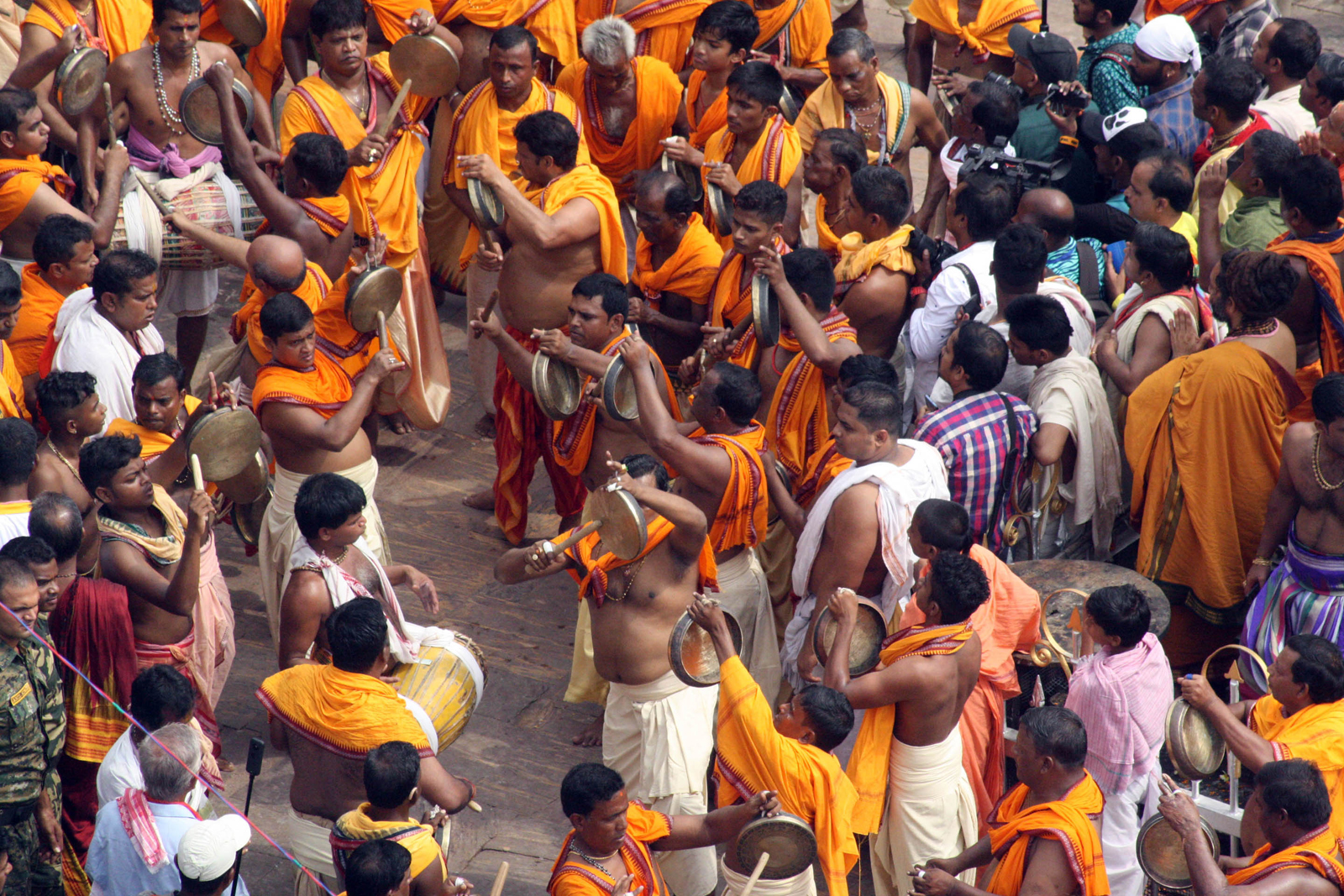 It was a testing time for the police to control the crowd, who became restless to catch glimpse of the Deities during Pahandi procession. As the police remained on their toes, devotees brushed aside all odds and attempted to breach the police cordons to go near the chariots.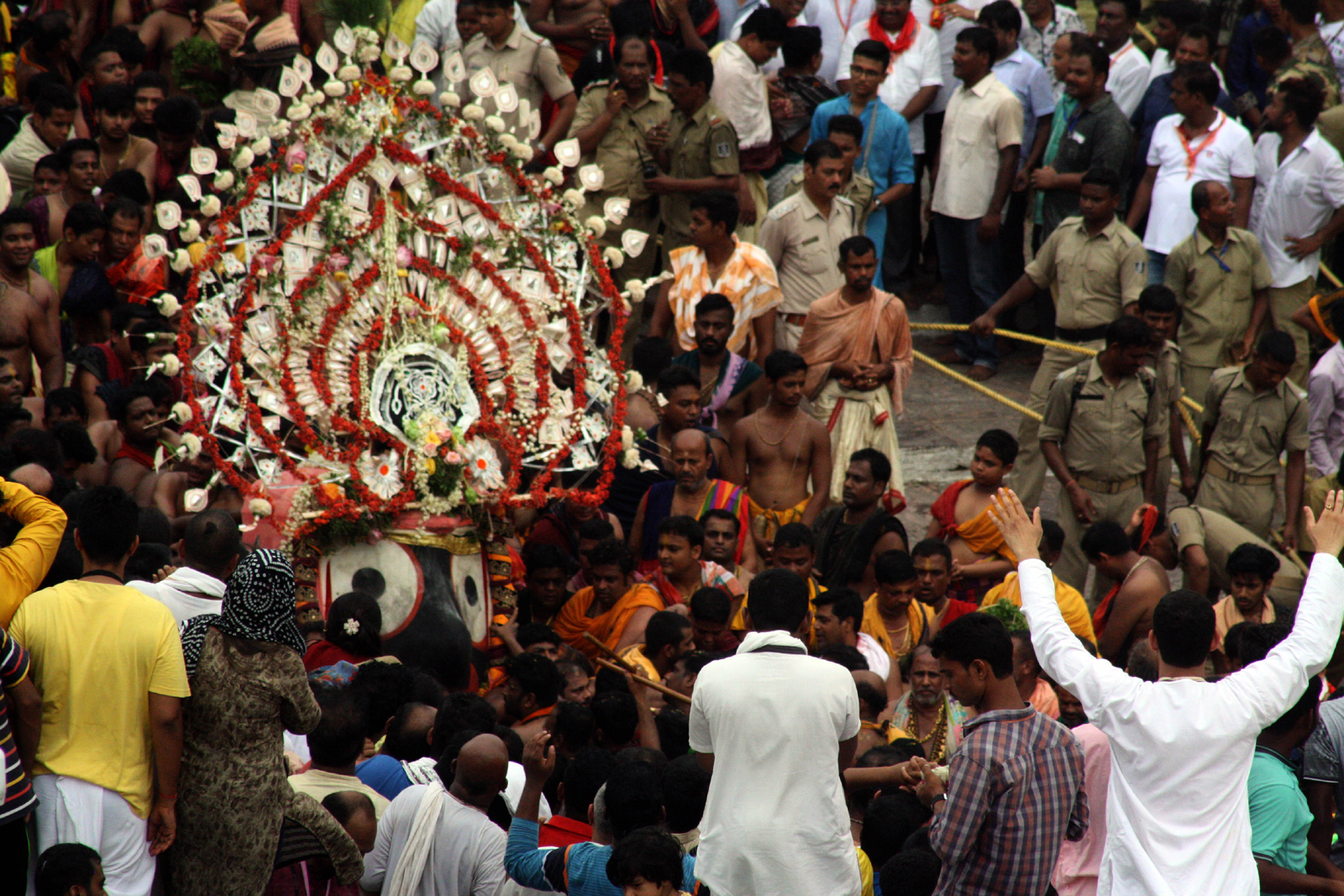 From dawn, devotees started occupying their positions on Grand Road to witness the annual extravaganza. "I was not worried about hot and humid weather. Nothing could stop me from participating in this event, as I have been coming to Rath Yatra without fail for past four years," said Jatindra Raul from Sonepur.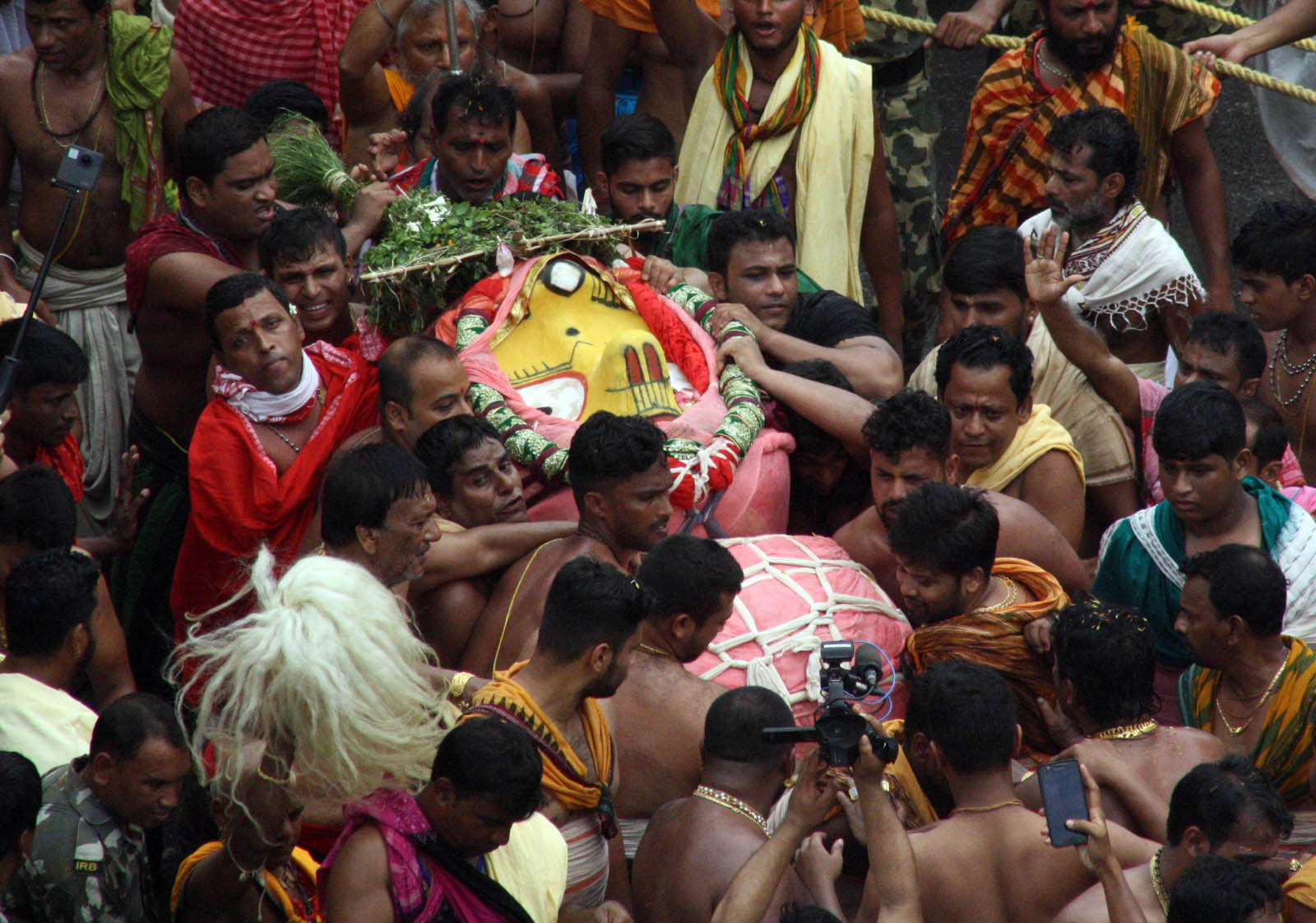 Governor Ganeshi Lal, Orissa High Court's Chief Justice K. S. Jhaveri, and Chief Minister Naveen Patnaik were among other dignitaries who visited Puri and offered prayers to the Deities on Rath Yatra. President Ramnath Kovind tweeted in Odia, well wishing the people of the state on the occasion of Rath Yatra.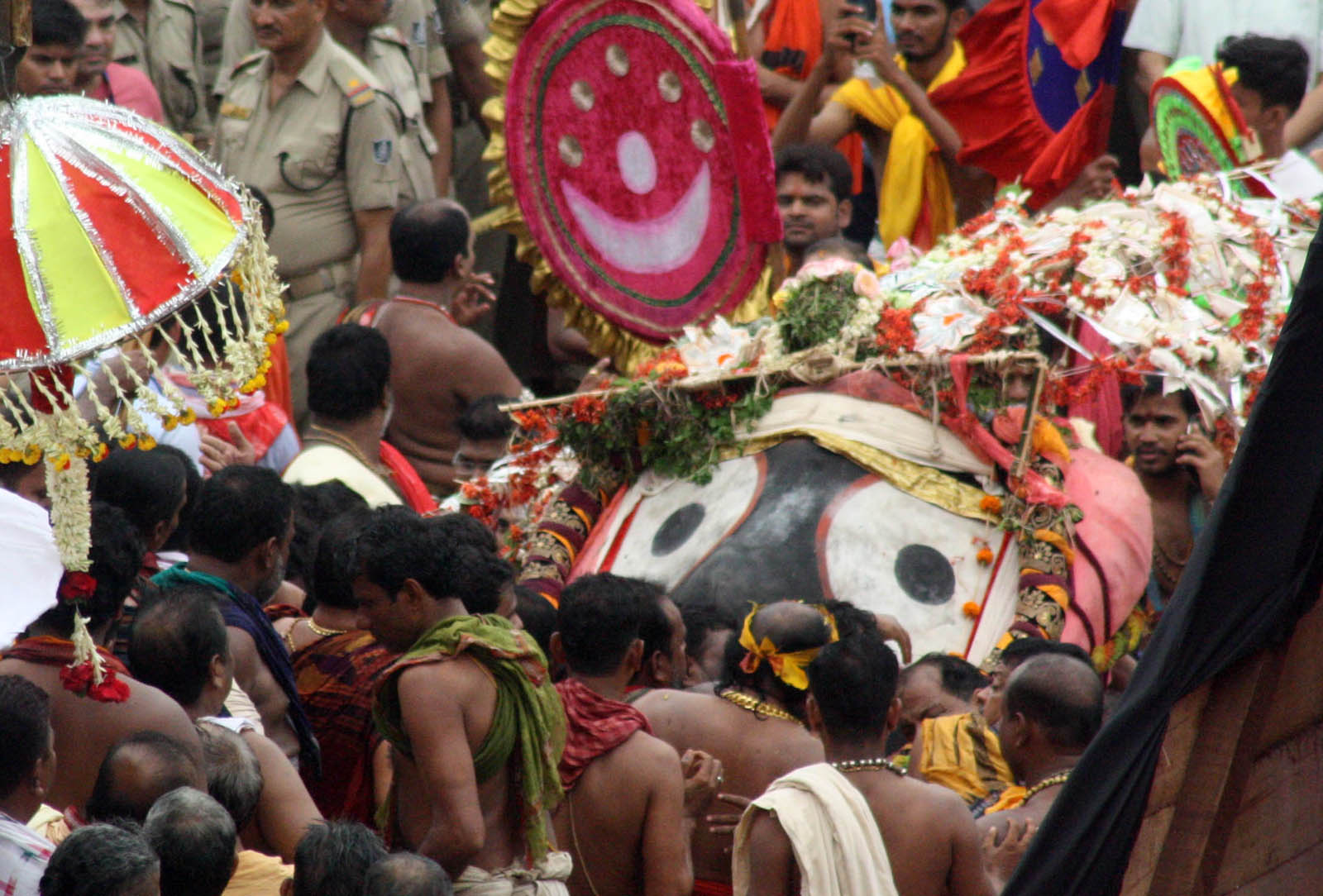 .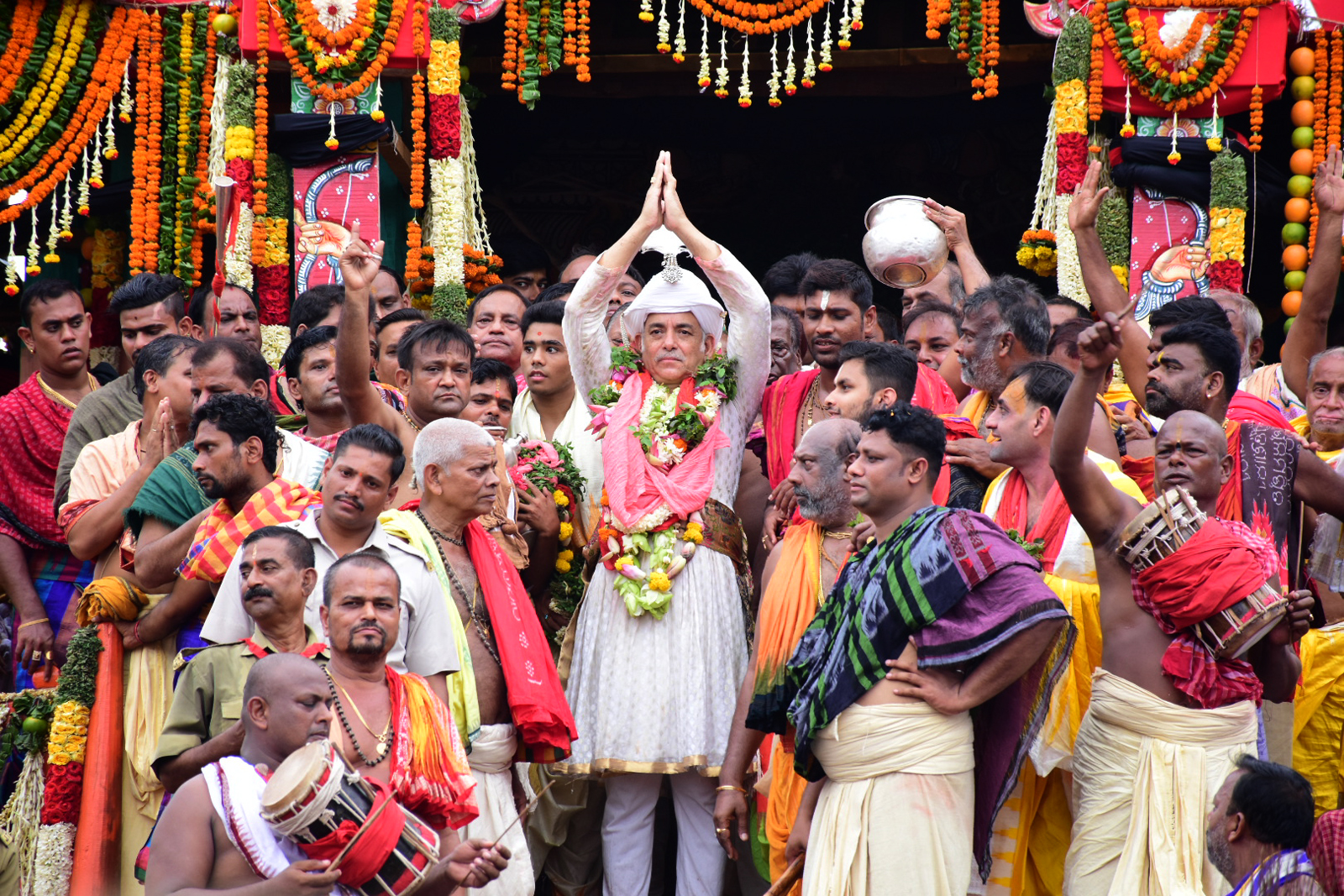 .