Devotees Bid Adieu to Deities on Bahuda Yatra in Puri
BY: SUN STAFF CORRESPONDENT - 15.7 2022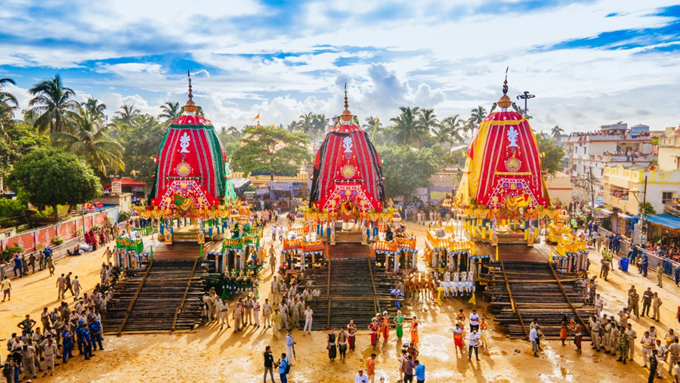 An ocean of devotees bid adieu to Lord Jagannath, his elder brother god Balabhadra and sister goddess Subhadra on the occasion of Bahuda Yatra, as the Deities ended their vacation at Gundicha Temple and headed towards Jagannath Temple in their chariots on Saturday. The Deities had come to the Gundicha Temple on the occasion of Rath Yatra on July 1.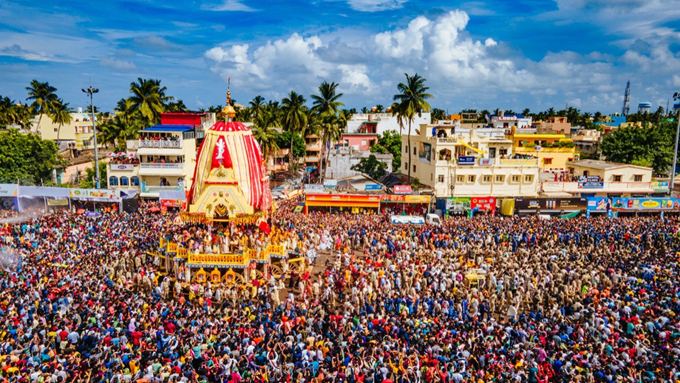 Puri reverberated with chants of 'Jai Jagannath' when the iconic chariots rolled on the 3-km Grand Road amidst a musical jamboree. The three chariots reached in front of Jagannath Temple in the evening. The Deities will remain on chariots for next three days before entering the sanctum sanctorum of the 12th century shrine on the occasion of Niladri Bije on July 12.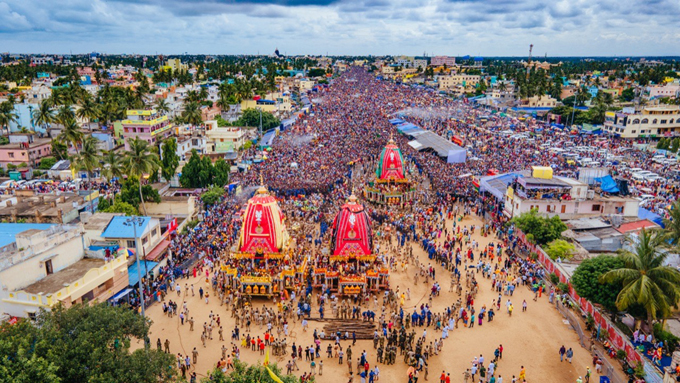 The district administration said the Bahuda rituals were completed much before the schedule. "Like Rath Yatra, the rituals of the Bahuda too were solemnised ahead of schedule. We are thankful to the servitors for timely completion of rituals. The chariot pulling started much before the schedule due to the cooperation from all servitors," said Puri collector Samarth Verma.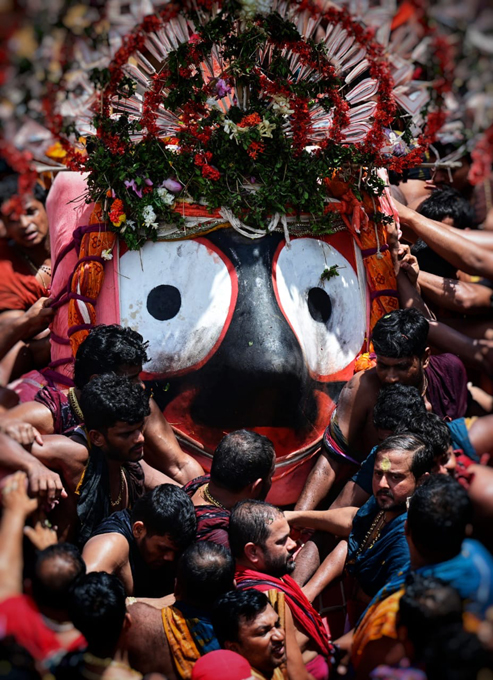 A wave of spiritualism swayed across the temple town when the idols of the reigning Deities were brought out of Gundicha Temple amid a pompous ceremony called Pahandi. Rhythmic beats of cymbals and gongs and mellifluous sound of conches added music to the euphoric ambience around Gundicha Temple. Odissi and Gotipua dancers serenaded to the tune of pulsating music in front of chariots.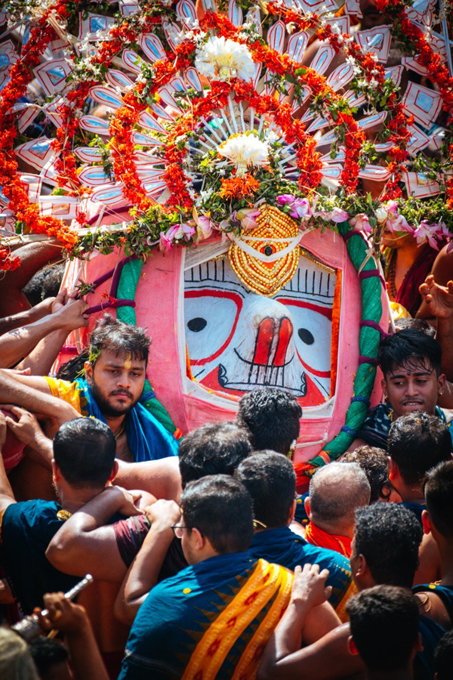 The Deities traversed the 3-km Grand Road towards Jagannath Temple soon after Puri scion Gajapati Dibyasigha Deb performed his hereditary chhera pahanra (sweeping of chariot floors) practice.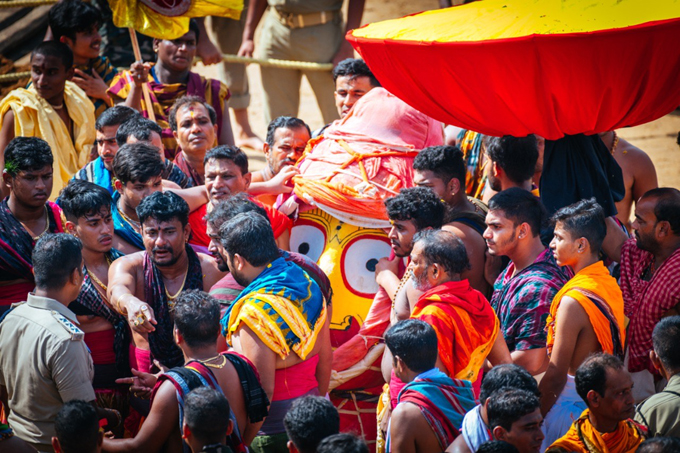 An unpleasant scene unfolded at Mausi Maa temple on the Grand Road enroute the Deities' return journey. As per the practice, the chariots halted for some time to allow the priests of the temple to offer Poda Pitha (a sweet baked cake) to the Deities on their chariots. However, two groups of priests of Mausi Maa temple clashed with each other on their rights of offering the bhog to the Deities. Police reached the spot and brought the situation under control.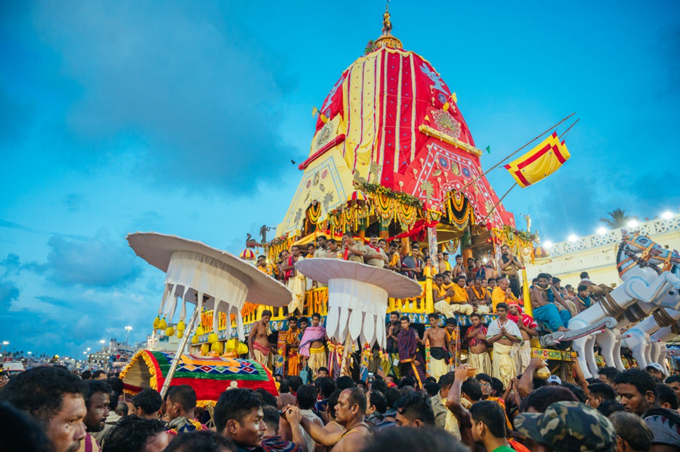 Police heaved a sigh of relief after the festival went incident-free. "Rath Yatra and Bahuda Yatra passed off smoothly and peacefully. Now, our priority is to ensure smooth conduct of Suna Besh of the Deities on Sunday," Puri SP, Kanwar Vishal Singh said.