ISKCON centre to open at Majalgaon in Maharashtra
By Damodarlila dasa, Maharashtra Padayatra leader - 5.5 2022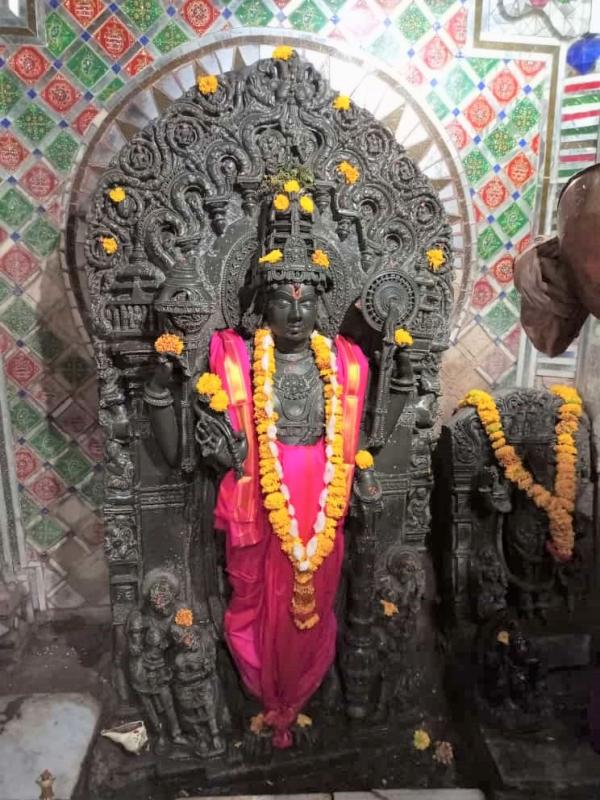 On April 14 padayatra reached the town of Majalgaon 70 km northeast of Beed, the district headquarters, where the residents were happy to receive us. We carried the chariot to the house of a devotee family and had a wonderful programme. After some rest, we went on nagar sankirtan and people eagerly joined in and danced with us. That evening many villagers assembled for Gaura arati and I gave class on the importance of the holy name and the Bhagavad-gita.
The next day we went to an ancient temple in Kesapuri village about 4km from Majalgaon for darshan of Sri Keshavraja. We all performed sankirtan in the temple and many villagers joined us dancing and singing to the holy name. We stayed in Kesapuri for two days.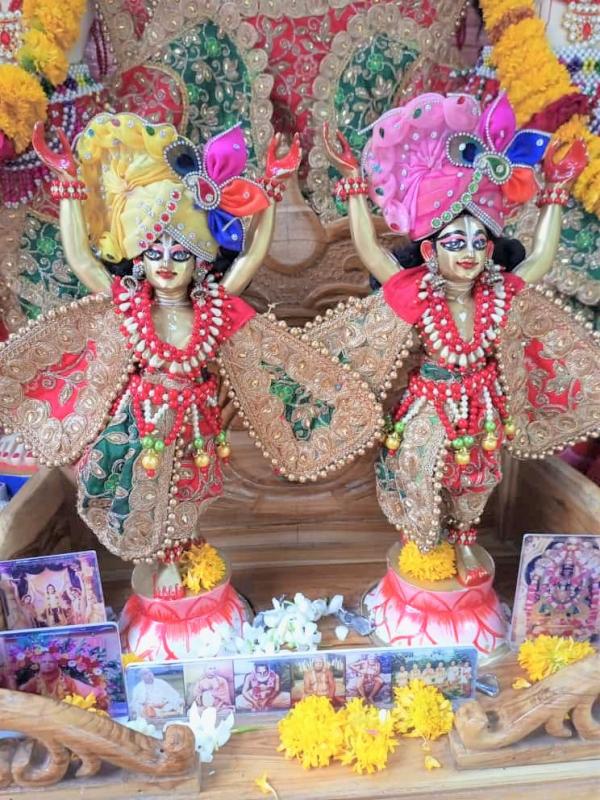 And a piece of very good news: soon an ISKCON centre is going to open in Majalgaon and regular satsang programmes will start there. The people are very enthusiastic and now they are also blessed by darshan of the most merciful Sri Sri Nitai-Gaurasundar. Their devotional life will soon progress by the mercy of Vaishnavas.