ISKCON Devotees Soak In Rath Fervour at Puri
BY: SUN STAFF CORRESPONDENT - 11.7 2019
Tears of joy rolled down the eyes of Suhashini dasi, an ISKCON devotee from Poland, the moment she caught glimpse of Lord Jagannath on the chariot. With folded hands she chanted 'Jai Jagannath!' with her voice choked, and had darshan of the Deities with content.
Dasi's devotion reflected the similar religious ecstasy of lakhs of other devotees who thronged Puri from across the country and abroad to watch the annual chariot pulling festival of Jagannath Temple. "For foreign devotees like me, darshan of the Deities inside the temple is not possible as the shrine allows only Hindus. Rath Yatra is the only occasion where the Deities break barriers of caste and creed and come out of the temple to give us darshan," said Dasi on her second visit during Rath Yatra to Puri.
Some devotees turned up in Hanuman getups and danced before the Deities. Several residents in Puri constructed small chariots and pulled on their streets, attracting tourists.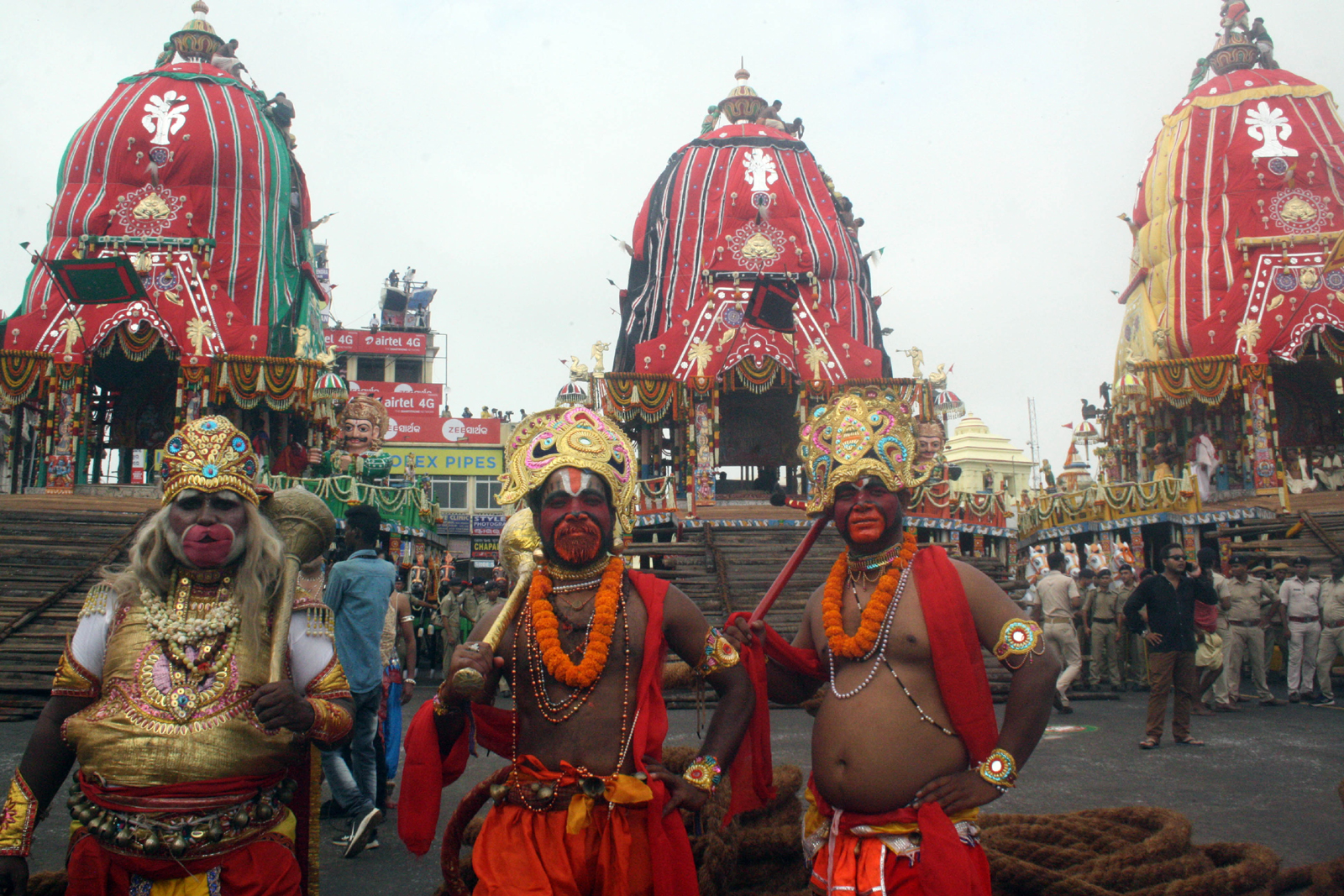 The 3-km Grand Road on which the three iconic chariots rolled amid millions of cheers erupted in joy with Odissi dancers, sankirtan troupes and other traditional artists dancing and singing spiritual songs in front of the chariots. "We came from Nayagarh with cymbals and drums. Each of us danced to make the annual journey of the Deities colourful," said Prakas Hota, member of a sankirtan troupe.
The unbridled crowd jostled for space when the Deities were brought out of the temple in ceremonious procession, called Pahandi, to the musical backdrop of gongs and cymbals. Many pilgrims endured the pain of walking and crawling on Grand Road to reach the temple from far-off places. Some took advantage of the technology and resorted to live streaming of the car festival on social networking sites, bridging the gap between them and their near and dear in far distant locations.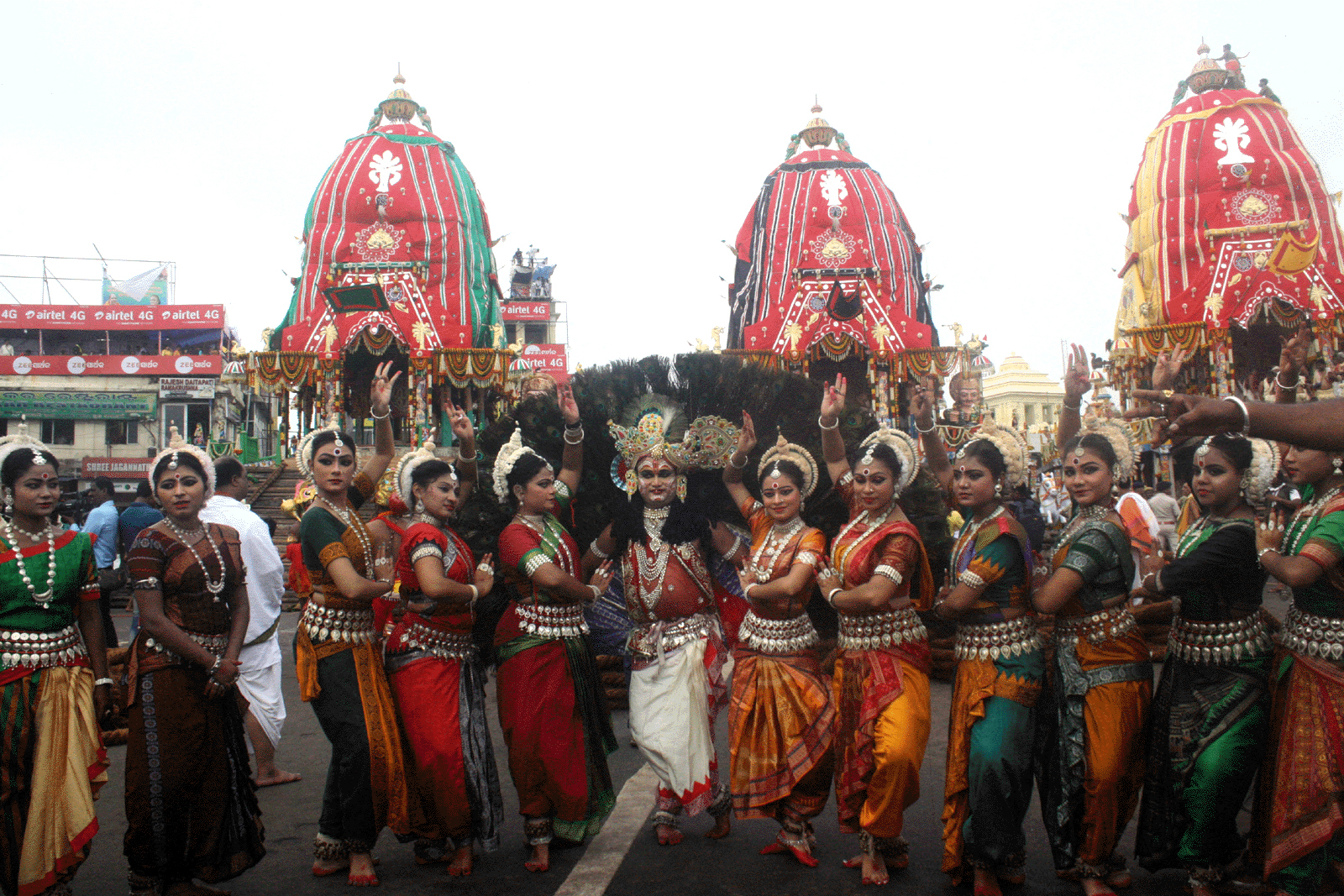 "I went live on different social media sites and helped my family watch the festival at Pune. I also posted some clips of the Pahandi procession on Youtube," said Samresh Bedekar, a tourist from Pune.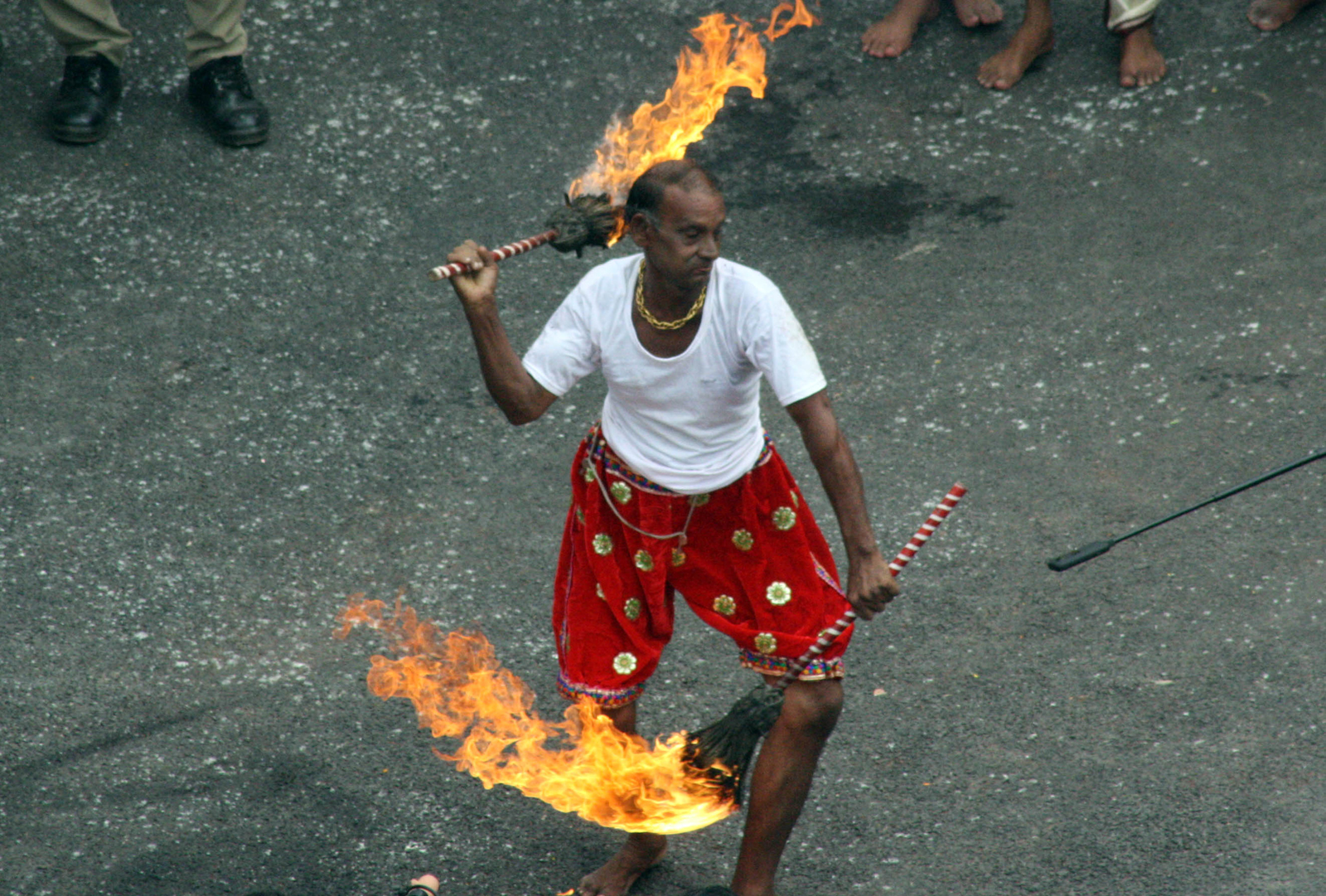 After taking part in Rath Yatra, many tourists thronged the beach and Sun Temple at Konark, about 30 km from Puri. For the convenience of pilgrims, a number of voluntary organisations set up rest shades and food counters where they served vegetarian lunch (rice and dalma), free of cost.