Kendubilwa
BY: SUN STAFF - 23.9 2019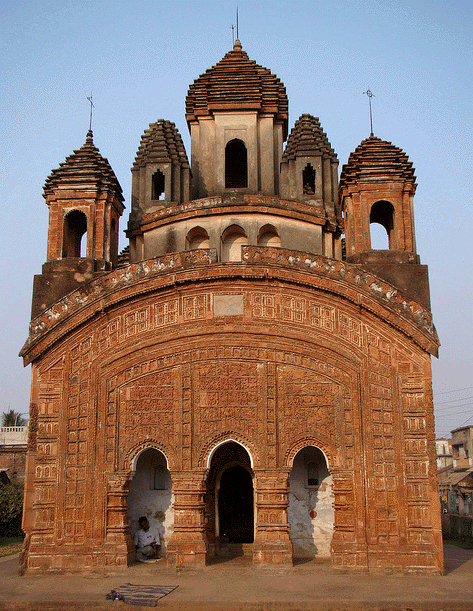 RadhaKrishna Mandir, Kendubilwa
The holy land of Utkal is well known as the birthplace of the Gita-Govinda poet, Sri Jayadeva, who was born in a Brahmin village called Kendubilwa. Today, Jagannatha Puri Dham is closely associated with the Gita-Govinda, and pilgrims travelling to Puri for the annual Ratha Yatra are likely to heard Gita-Govinda sung and recited along the way. But the small village of Kendubilwa is also known as the abode of Madhava Krsna, who resides at Sri Radha-Krsna Mandir.
Kendubilwa village is in the Khurda district of Puri, bordered on the north by the River Prachi, and to the south by the Kusabhadra River. Prachi River is known as the Ganga of Orissa. The place is named for the one vast shady groves of Kendu and Bilva trees.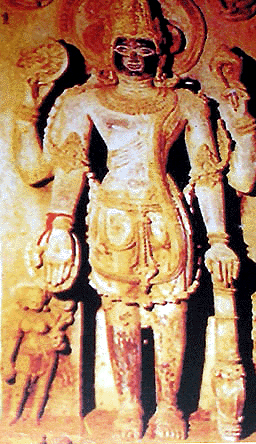 4-handed Madhava, Madhava Temple near Kendubilwa
Today, Kendubilwa village is divided into three sections: Kenduli, Deuli Kenduli Patna and Kenduli Sasana. Entering the village from the west, one first comes to the temple of Sri Nrisinghanatha, which is home to a beautiful black granite Laxmi-Nrisimha Deity. Nearby is a branch of the Trimali monastery of Puri, constructed in the 16th c. A.D. There is a thirtha nearby, beneath a neem tree where Jayadeva performed yagnas. For generations, the villagers come here each year on the auspicious day of Aksaya Trutiya.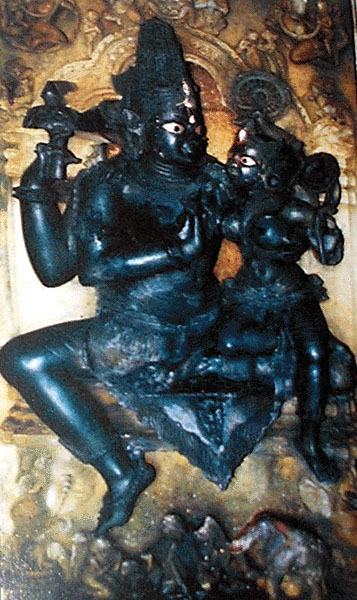 Laxmi-Narayan at Chaurasi near Kenduvilwa
Inside the temple, there is installed an image of a goddess with hands made of polished black granite, sitting in Padmasana posture with a seven-hooded naga over her head. There is another identical image found in the temple, whose crown necklace, ornaments of the ears and the belt around the waist differ a little from the first. Local people referred to the images as Jageswari and Padmavati, who is an expansion of Laxmi Devi. These images are said to have been worshipped here since time immemorial.
Carved into the lintel of a ruined Padmavati Temple, a series of Navagraha images are carved, and below them is inscribed, "Jaya Jaya Deva Hare", in Devnagari. Below is an image of Gajalaxmi, with two elephants showering water upon her. This image marks the place as having been under patronage of the Ganga Emperors at one time.
Narasimha Temple (left) and Madhava Temple (right), Kendubilwa
Sri Jayadev being a devotee of Madhava, it is not surpriseing that several Madhava temples are found near Kendubilwa village, along with a Varaha-Nrisingha temple and a Laxmi-Narayan temple. There is also a wonderful set of Dasavatar sculptures at the main Madhava temple in Kendubilwa.
Today, the Orissan government is supporting a heritage development project at the site, including a beautiful garden named Jayadev Heritage Project, in which are planted all the different creepers and trees described in Gita-Govinda.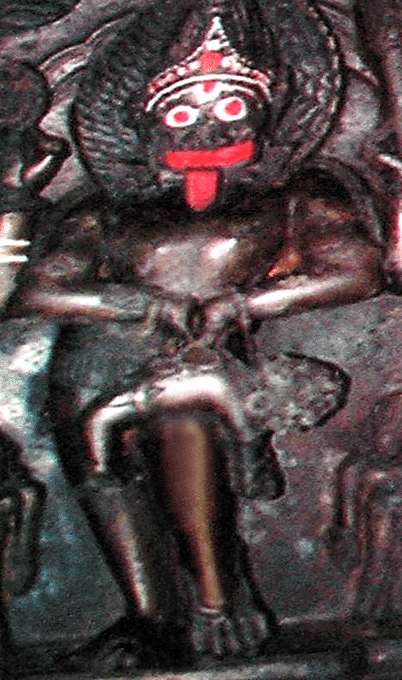 Lord Narasimha, Kendubilwa Narasimha Temple