Our ox Govinda starts his higher journey
By Radha Vallabha dasa, Andhra Pradesh Padayatra leader - 13.5 2022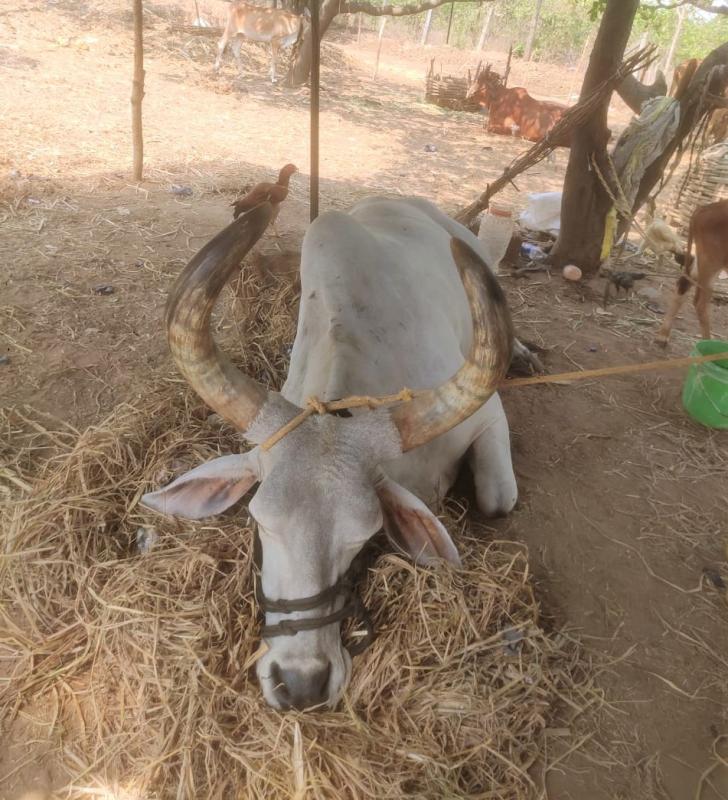 Our padayatra ox Govinda left his body. He had been serving since the start of the Andhra Pradesh Padayatra three and a half years ago. He was sadhu in his behaviour – he never hit anybody and was very silent. Even when children touched him or climbed on him when he was seated and pulled his tail and horns, Govinda was always quiet. He served our Lordships very nicely. We stopped in a village for some time during the pandemic, but after Gaura-purnima in March padayatra began again and he happily returned to his seva. Then for twenty days he was not eating grass and his health started deteriorating. We showed him to a veterinarian, who I thought was not good so we went to two more, but he did not recover.
We also kept him in a village goshala, hopeful that the atmosphere would bring a positive change, but there was none. Finally, by the Lord's will on the auspicious day of Varuthini ekadashi Govinda left us and our hearts are now painful. We had returned to padayatra after Gaura-purnima, so it was like Mahaprabhu took his service after purnima and then allowed him to leave his body. That means definitely the Lord was pleased with his service.
We were at Solapur when I bought two oxen for padayatra and our spiritual master, Lokanath Maharaja, named them Govinda and Balaji because padayatra would be moving around the state of Andhra Pradesh, a place renowned for Lord Balaji. At that time Guru Maharaja said, "Never look at him or treat him as an ox, he's a pure devotee of the Lord." Maybe that's why he was selected from many other oxen.
The padayatris performed Govinda's last rights and sankirtan throughout. He will definitely receive a higher destination. We will always miss him and we pray at the lotus feet of Srila Gurudev and other Vaishnavas for his going back to Godhead.
All glories to four-legged padayatri Govinda.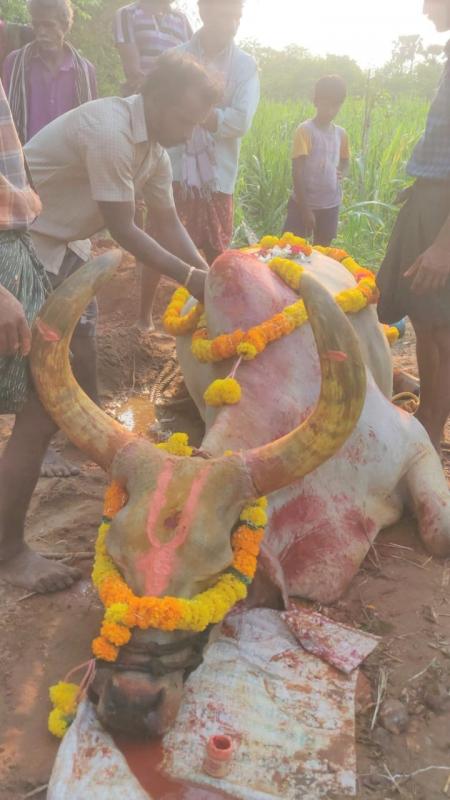 .