Puri All Set to Host Jagannath Rath Yatra
BY: SUN STAFF CORRESPONDENT
Recovering from the massive devastation caused by Cyclone Fani exactly two months back, Puri is abuzz with activities as the Deities of the Jagannath Temple are all set to start Their annual sojourn to Gundicha Temple on the occasion of Rath Yatra on Thursday.
Rath Yatra is going to be the biggest public celebration in Puri after Fani pummelled the coastal town on May 3, killing over 20 people and blowing away houses and the livelihood of thousands. Contrary to apprehension that the calamity might rob the sheen of this year's Rath Yatra, the state government restored the damaged infrastructure on war footing and put Puri back on its feet. Hotels that were damaged are also back in business.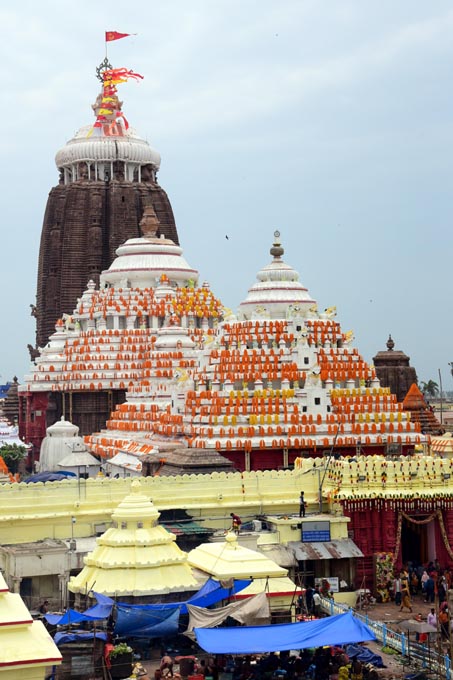 "We are fully prepared to host the mega festival. All requisite infrastructure and tourist amenities are in place. Devotees can have smooth stay and convenient participation in the car festival," Puri District Collector Balwant Singh said.
Grand Road, facing the 12th century shrine, is packed with devotees as an atmosphere of spiritualism swept across the hallowed city on the eve of Rath Yatra. Pilgrims in groups and Sankirtan troupes are serenading on Grand Road and chanting 'Jai Jagannath!' to the tunes of cymbals, flutes and drums.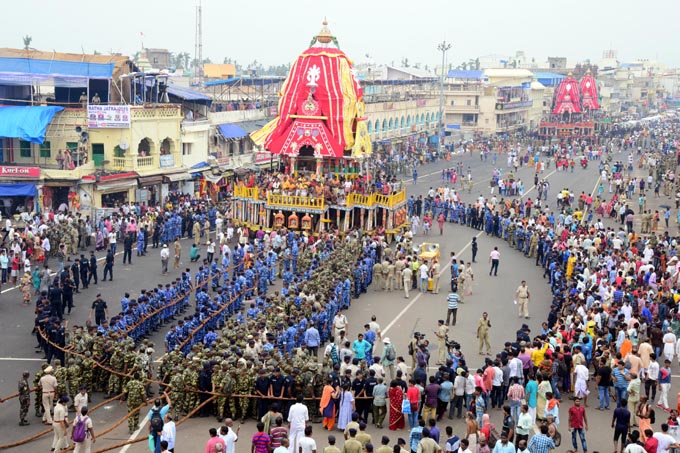 Buoyed by clement weather, people from across the country and abroad already arrived in the temple town to watch the mega religious event. The 3-km-long Grand Road, where the three colourful chariots of the sibling Deities will roll on amidst a million cheers on Thursday, is soaked in religious fervour. "I am excited to catch glimpse of the Deities on Thursday. Since we (non-Hindus) are not allowed to the temple, Rath Yatra is a big occasion for us," said Guruprava dasi, an American ISKCON devotee.
The Puri district administration on Wednesday gave finishing touch to the massive preparations. The millennia-old RathYatra is billed as one of the world's longest surviving public celebrations. Even though a host of places on the earth observe car festival with equal enthusiasm, the Rath Yatra at Puri is still the major crowd puller. Director General of Police R. P. Sharma said adequate security arrangements have been made for smooth conduct of the festival.
After a set of nearly 15 rituals inside the sanctum sanctorum, the pulling of the chariots is scheduled to start between 3:30 pm and 4:00 pm on Thursday, following ceremonial chherapahanra (sweeping of the chariot decks) by Puri king Dibyasingha Deb, who is revered as the first servitor of the Deities. The Gajapati will reach the chariots on a palanquin from his royal palace, about 500 metres from the temple.
Like previous years, the devotees will not be allowed to mount the chariots nor touch the Deities. Similarly, only duty-bound servitors will be allowed to remain on the chariots.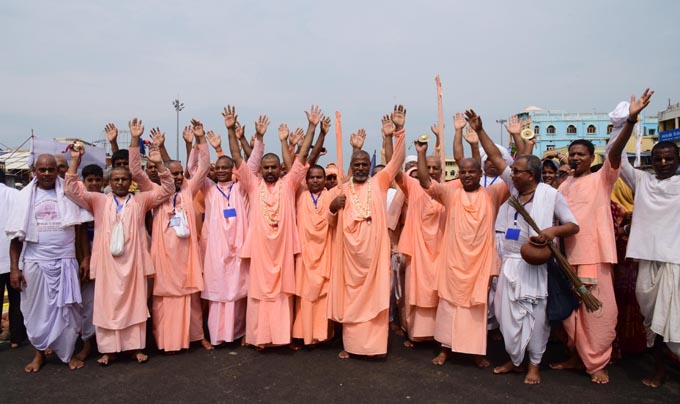 .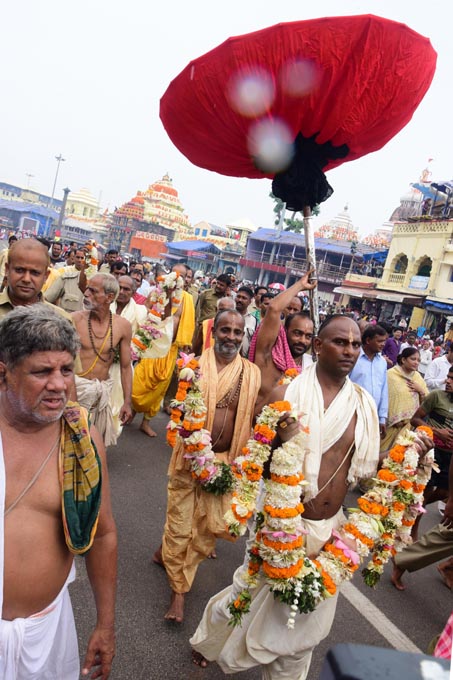 .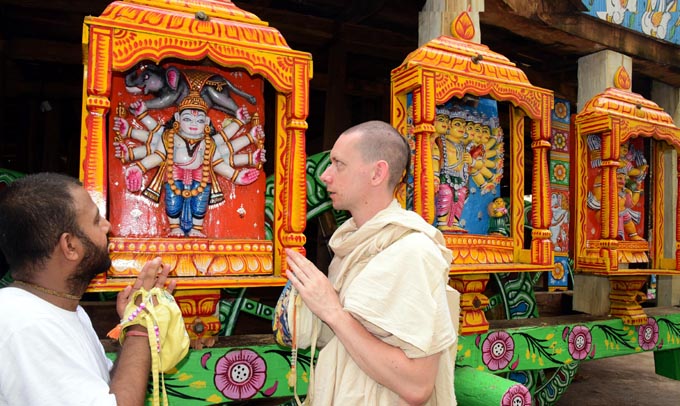 .