Puri Deities Dazzle in Gold on Suna Besha
BY: SUN STAFF CORRESPONDENT - 15.7 2022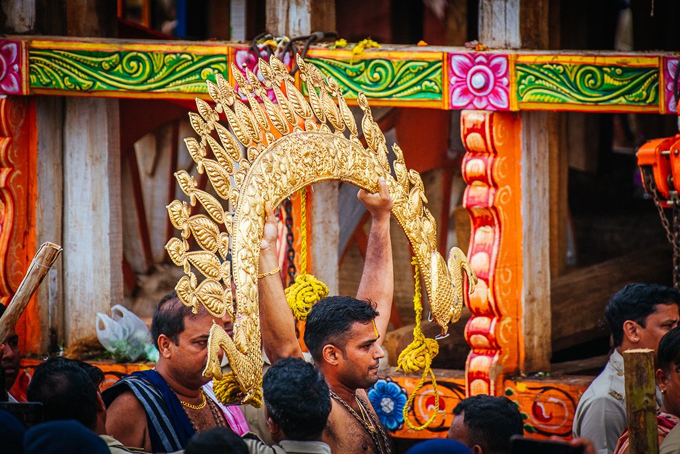 Lord Jagannath, Balabhadra and goddess Subhadra sported huge quantities of gold ornaments on Their chariots, marking Suna Besha (golden attire) at Puri on Sunday. Suna Besha is a key annual festival, usually observed a day after Bahuda Yatra, WHICH concluded on Saturday.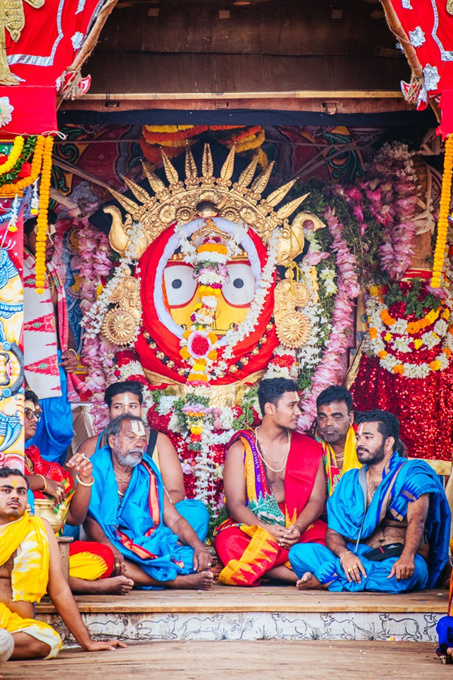 The Jagannath Temple witnesses Suna Besha on four other occasions in a year—Dusshera, Kartika Purnima, Pausa Purnima and Dola Purnima. While those four rituals are observed inside the temple, the Suna Besha performed after the end of Bahuda Yatra is celebrated on chariots outside the temple.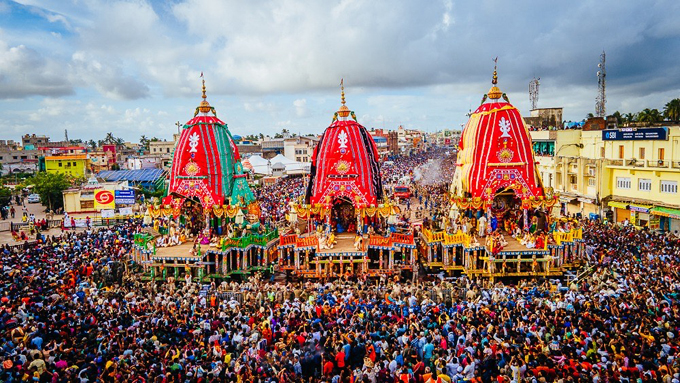 Taking advantage of the weekend, a large number of devotees visited Puri to watch the Deities dazzle in gold attire. "We could not take part in Rath Yatra, Bahuda Yatra and Suna Besha in 2020 and 2021 due to Covid pandemic. We did not miss the opportunity this time," said Pradosh Sarangi, a devotee from Dhenkanal.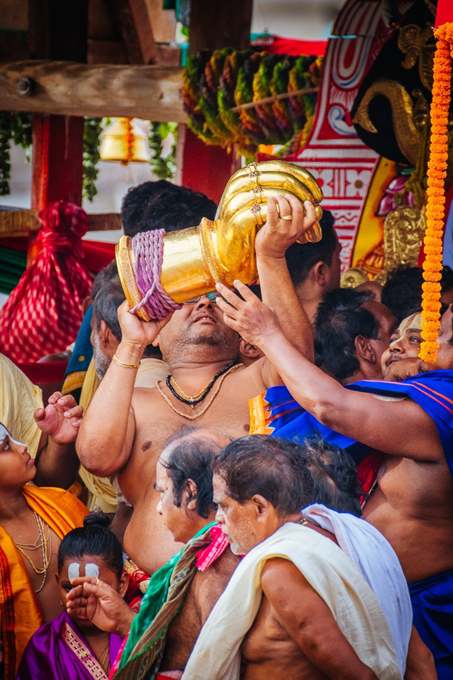 Adequate security measures were taken for smooth conduct of Suna Besha. "No untoward incident was reported. Devotees had a darshan of the Deities in a disciplined manner," Puri SP Kanwar Vishal Singh said.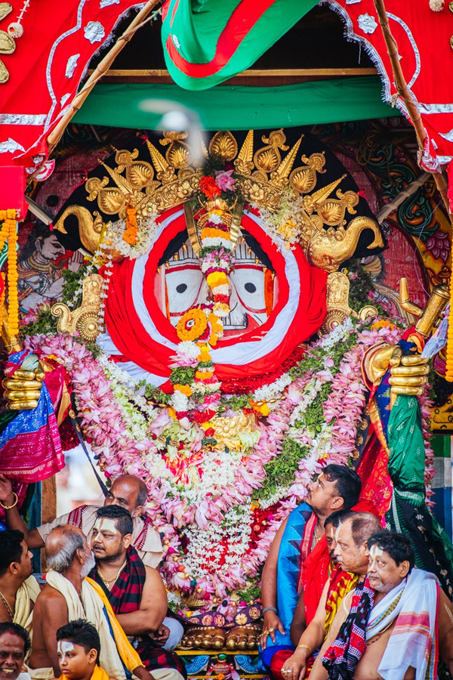 Suna Besha is said to have been introduced during the era of King Kapilendra Deb, in 1460. He had conquered another King and brought huge quantities of gold on 16 elephants to Puri. He donated all the gold to Their Lordships at Jagannath Temple.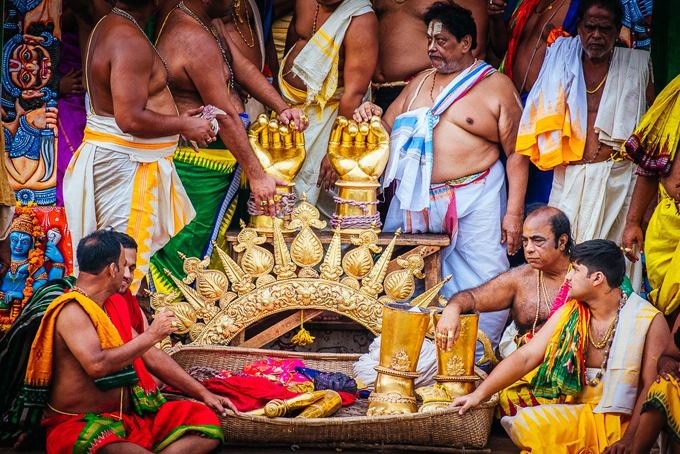 Though the exact quantities of gold adorned by the Deities have never been weighed by the administration, sources said around 50 kg of gold ornaments were used on the occasion of Suna Besha. The Jagannath Temple had around 128 kg gold and 221 kg silver, according to an inventory done from May 13, 1978 to July 23, 1978.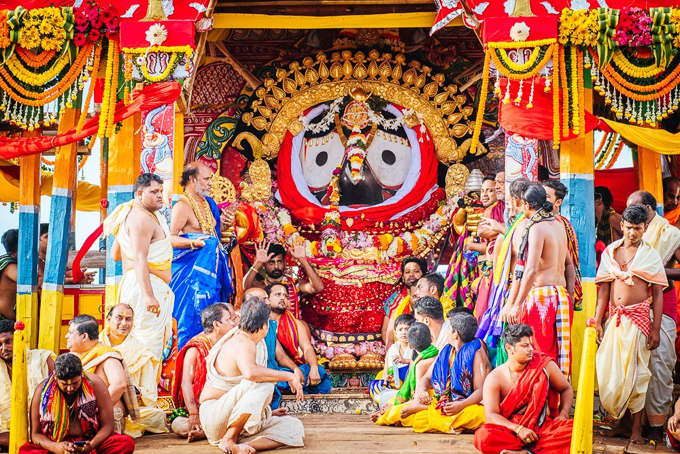 While devotees have occasionally been donating gold and silver to the temple, the exact quantities of the costly metals available in the shrine's Ratna Bhandar (treasury) now continue to be shrouded in mystery. On February 16, 2021, a devotee had donated nearly 4.9 kg gold ornaments worth over Rs 2.3 crore to Puri Jagannath Temple on the auspicious occasion of Saraswati puja. That was perhaps the biggest onetime gold donation by a devotee on any given day to the temple in the last two decades.
Lord Jagannath ki jai!!