Worship of Lord Narasimha in Maharastra and Goa
BY: SUN STAFF - 24.3 2020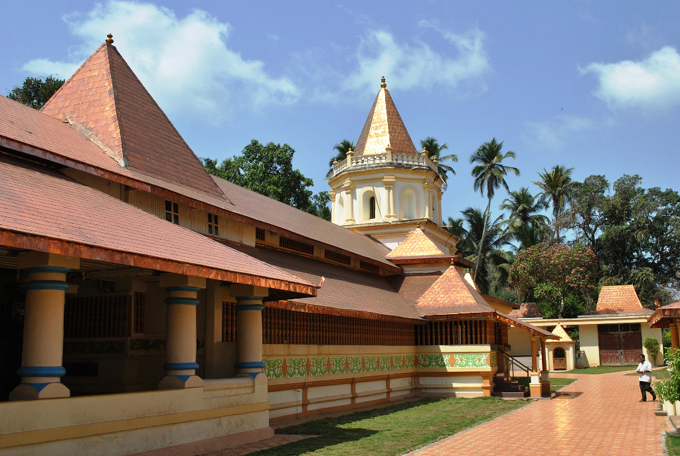 Sri Laxmi Narsimha Temple in Veling (Mhardol), Tal Ponda, Goa

A serial presentation of West Indian temples dedicated to the worship of Lord Nrsimhadeva.
In the states of Maharastra and Goa, devotees have worshipped Lord Nrsimha since ancient times. There are many Narasimhadeva temples not only in Maharastra, but also in India's smallest state, Goa. We begin our exploration in the Veling (Mhardol) district of Goa, where Tal Ponda village is home to the Shri Laxmi Narsimha Temple.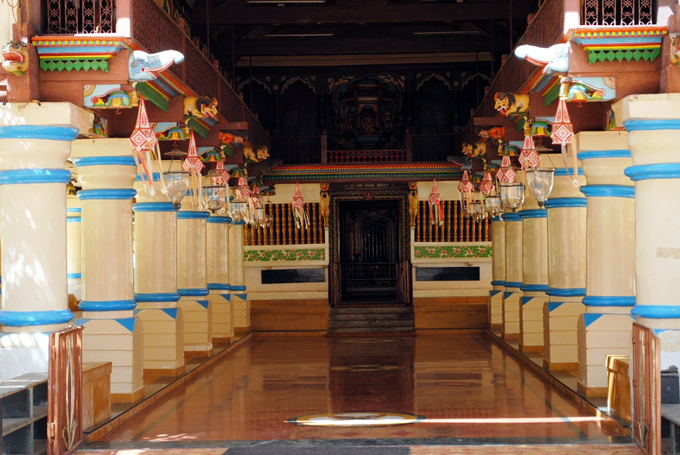 The original structure of the temple is still standing, with the carved wooden baluster rails and beautiful bas relief carvings intact. In the panorama shot above, we can see that several buildings in the temple compound have sloped roofs reminiscent of the ancient Brahma temples of Himachal Pradesh. The main roof over Nrsimhadeva's sanctum is tiled in copper, constantly polished by temple sevites to a gleaming finish.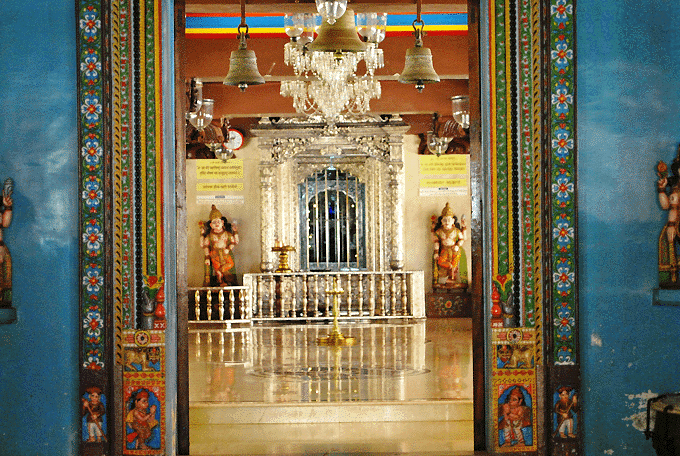 Inside the temple chowka there are numerous paintings and carvings depicting scenes from Sri Narasimha Purana.
The drive to the temple, which is situated just off the Goa-Belgaum Highway, passes under a beautiful canopy of trees for the last kilometer's drive. Shri Laxmi Narsimha's abode is situated in a beautiful, pastoral setting. The temple complex is very well maintained, including the large pavilion front the spring-fed temple tank.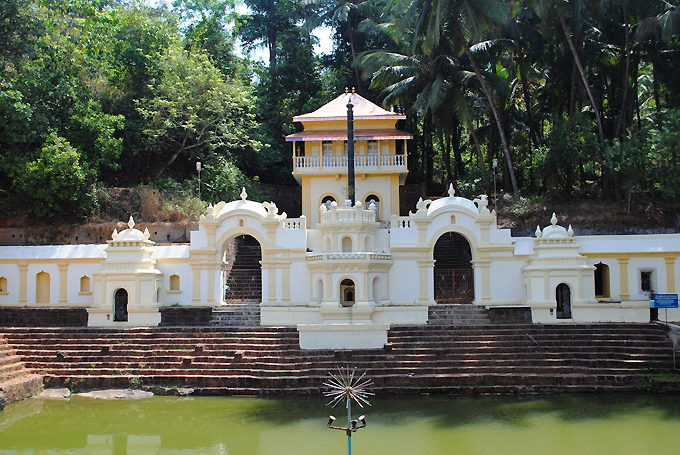 The priests serving Shri Laxmi Narsimhadeva come from the Nayak line of Shankpinga Kutsa Gotra. Sri Laxmi Narasimha are taken out on procession (palakhi) at Kartika. Ramanavami and Navaratri are also celebrated, and the temple's annual Jatra is held in Magha Masa (January).

Panoramic view of temple complex